Myra House Sustainability Fest!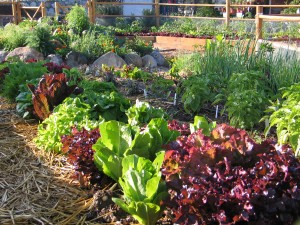 The second of the Annual Sustainability Lecture Series
We are celebrating three wonderful events:
1) The 10 year Anniversary of Myra House Holistic Living Center Inc. & Summer bounty
2) The second year of the Sustainability Lecture Series
3) Last but most certainly not least, Sue Carlisle's Birthday, who is one of the biggest supporters of the Myra House mission.
When: Sunday, August 25, 2013
4:00 – 4:30pm: Garden Workshop
"Sustaining Natural Cycles of Fungus, Bacteria, Insects and Worms for the Soil," given by Guntram Ramutis, Ph.D., Environmental Research Scientist at the University California at Riverside.
4:40 – 5:30pm: Keynote Lecture
"Solutions to Sustainability" given by Philip Clayton, Ph.D., Executive Vice President and Provost of Claremont Lincoln University (CLU).
The co-speaker is Beth McDuffie, the Coordinator of the Center for Sustainability at CLU and a Ph.D. student in Ethics at CLU. The response will be given by Sung Jacob Sohn, Ph.D., the Director of the Myra House Holistic Living Center. Moderator, Vanessa Kettering, Ph.D Student Positive Developmental Psychology, CGU.
5:30 – 6:00pm: Sue Carlisle's Birthday Celebration with wine and appetizers
6:00 – 7:00pm: Buffet Style Dinner with Evening Music
The favor of your reply for reservation by clicking Donate with PayPal by Aug15, Thursday, with the number of persons.
*The Suggested Donation is $30 per person. The food will be provided by Euro Café and Some Crust Bakery, our two green restaurant partners and part of the local farm-to-table movement. All contributions will go to support the field study and research program of Myra House & Living Water Farm, an ecologically designed sustainable farm.